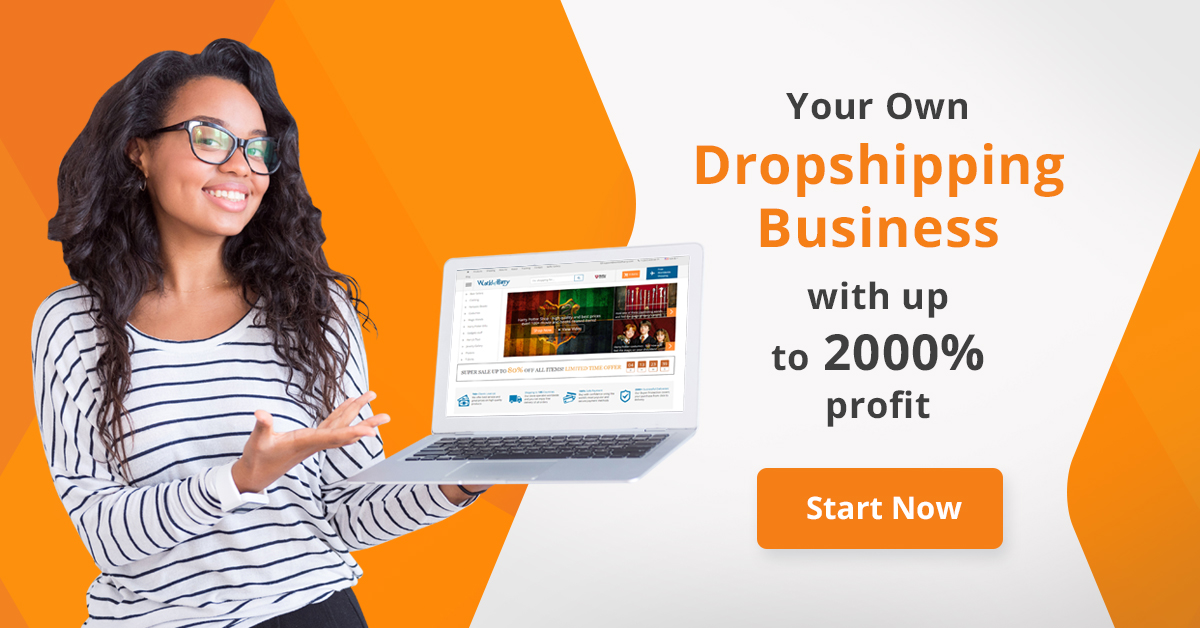 If you intend to start drop-shipping business, here below are top five best and most popular software solutions that are used to automate the processes of store creation, finding & connecting with suppliers and payment gateways and finally running of drop-shipping business.  All you need to do sign up, create an online shop, set your payment gateway and start marketing your shop items. Support is available at anytime from both the customer service  of the channel you choose or from online community to assist you wherever you get stuck. This means, you do not really need to have prior experience to begin this kind of business, you only need to be ready to learn and do. Actually, the market trends are quickly changing, things that used to work well in the recent past are no longer working, the ones who benefits the most are those who are willing and ready to quickly learn and adopt new trends.
While it is not free to host and create your shop online, you can create a test shop by using a free trial package that is meant to enable new user familiarize with drop-shipping software. The time you will take to earn your first dollar depends on your effort i.e, how fast you set up your shop and how well you market your shop's products. Some people achieve US$1000+ sells per day in less than a month time while others take forever to even make first sale. It All depends on your effort.
Top five best and most popular drop-shipping platforms 2020

.
1.   SHOPIFY
Shopify is the most popular e-commerce platform designed to run your e-commerce with simplicity and ease. It is a perfect choice for drop-shippers owing to its many features that are easy to use. The key reason that makes Shopify to be a preferred e-commerce platform of choice include: Simple and clear interface that even new users find it to be straightforward. This makes it easy to build your store in little time even if there is no prior experience. The basic plan costs US$29 Per month which is ideal for most starters then you can upgrade to higher plans as the business expands. You get a feel of the platform by signing up using their 14 day free trial. The only downside of Shopify is that it imposes extra transnational fees when you use third party payment gateway. Even though this limits your choice of payment gateway to using their in-build gateways. It is for ease of integration and complete automation. Start your free trial now.
Start Your 14 days of Shopify Free Trial        Start Your 14 days of Shopify Free Trial
---
2. BIG COMMERCE 
Big commerce is the best Shopify alternative. Unlike Shopify, this platform provides more features for less for example in Shopify's basic plan of US$29 p.m, the maximum staff allowed are two, in Big commerce's comparable plan that costs US$29.95 p.m, you can have unlimited staff accounts.  This makes  Big Commerce a better option if you have a bigger team that you will need to work with. Big commerce's standard plan also allows you to give gift cards and get professional reports something that is only available in higher plans in Shopify. Big commerce allows you to freely choose your payment gateway processor with no extra penalties of increased transactional fees. In general, Big Commerce is better than Shopify if you need more features for less. However, this does not mean that it has no limitations, Big commerce has one of the worst limitations in the industry which is; limiting the amount of annual sales. Its standard plan limits annual sales to US$50K while their highest pro plan limits annual sales to US$400K. They explain that this is meant to eliminate seasonal spikes but to seller, it becomes a point of concern. Overally, Big commerce is good for starters who wants more features for less. Once your business starts 'doing good' you can always negotiate with them on available options for you if your sales volume exceed their limits. Perhaps they will advice you to join their enterprise plan whose features can be customized to meet your growing needs. Start your free trial now with Big Commerce.
Start Your 15 days of Big Commerce Free Trial       Start Your 15 days of Big Commerce Free Trial
---
Sales source may not be as popular as Shopify or Big commerce but is a great platform for drop-shippers both to new beginners and seasoned drop-shippers. Unlike Shopify and Big commerce, Sales source is a three in one platform that offers better research and marketing solutions besides the general store management tasks that are available in Shopify and Big commerce. They seem to understand one thing that others don't: That to succeed in drop-shipping or just e-commerce business, you need to know and deal with winning products that have high profit margin and that are easy to sell. These type of products change trend over time but with proper research, they are predictable. This gives sales source an upper hand if you are looking to start and succeed in this business without doing lots of product guesswork. Further, sales source makes it very easy to integrate directly with Shopify and Oberlo making it a perfect platform for those who need to excel by only dealing with well researched products. We recommend that before you decide on product to add to your store, first check out for the top list of well researched winning products from sales source. Once you identify the product to deal with, you can then start making your store. Therefore Sales source is must have platform. Take advantage of their 15 days free trial to get a feel of their platform upgrade to start growing your business.
Start Your 7 days of Sales Source Free Trial     Start Your Search For Winning Products Via Sales Source. 
---
Woocart is another E-commerce platform that runs on a managed WordPress' woo-commerce. Its Google cloud servers are optimized for speed which is critical factor in S.E.O and customer experience making your online trading a breeze.  Unlike Shopify and Big Commerce, which have a round 15 day free trial, Woo cart has a only seven day of free trial and 30 days money back guarantee. This is a limitation to those who would like a little longer time of free trial to test the platform. the key advantage of woo cart is that if you had a store running on woo commerce and WordPress, you do not really need to lose it and start from scratch. They will help you transfer your posts and store content for free. Sign up for Woocart Free Trial Today and get a test of the platform's features especially the store speed.
Start Your 7 days of WooCart Free Trial       Visit WooCart Site
---
Alidropship is a all in one wordpress plugin that runs on WordPress' woo-commerce. All you need to do is to install wordpress on your server of choice then install Alidropship. The plugin will automatically install the woo-commerce and avail all drop shipping features that are needed to do the drop-shipping business. This plugin is developed by dropshippers who do the business themselves and they have designed it to provide solutions to all drop-shippers who source there supplies from Ali-express.
The secret of doing successful drop-shipping business is finding a reliable supplier who understands your business model and supplies the ordered items on time. In addition, the supplier should be able to supply the products at a lower price than competitors so as to enable you make a big profit margin per every item you sell while allowing you to pass price advantage to your customers without compromise on item quality. Alidropship does exactly this on fully automated way and over the years, drop-shippers have successfully relied on Alidropship to automatically connect to suppliers in  Ali-express.
Unlike Shopify, Big Commerce and Woo Cart, Alidropship is the only dropshipping platform that gives the freedom to choose where you want your store to be hosted.  that With Alidropship, you can launch your online store in two ways. First option, you can have the experts at Alidropship team create you a complete store without you having to touch a code. This is the simplest way to have your store perfectly made in shortest time possible though the service comes at a small fee that starts at US$299 per store. Check pricing here If you are starting your business on a tight budget, We recommend you consider Option two, in this option, we recommend you get a cheap hosting for a start. We recommend Ipage hosting which costs US$ 1.99 per month then on your new website, install wordpress then download and install the Alidropship software just as a WordPress plugin. We recommend you create website with ipage or Bluehost for a start because you will get US$200 free  google and Bing advertising credits that you can use to boost your new store otherwise you can choose cheap VPS or Cloud Hosting. Check Here for Best Low cost Web Hosting. If you have your wordpress site already, you can buy and download the Alidropship software and install it in your WordPress site it has a one time fee of US$87 only.
Get Alidropship Plugin At A One Time price of US$ 89      Let the Experts Build You a custom Store As from US$299
---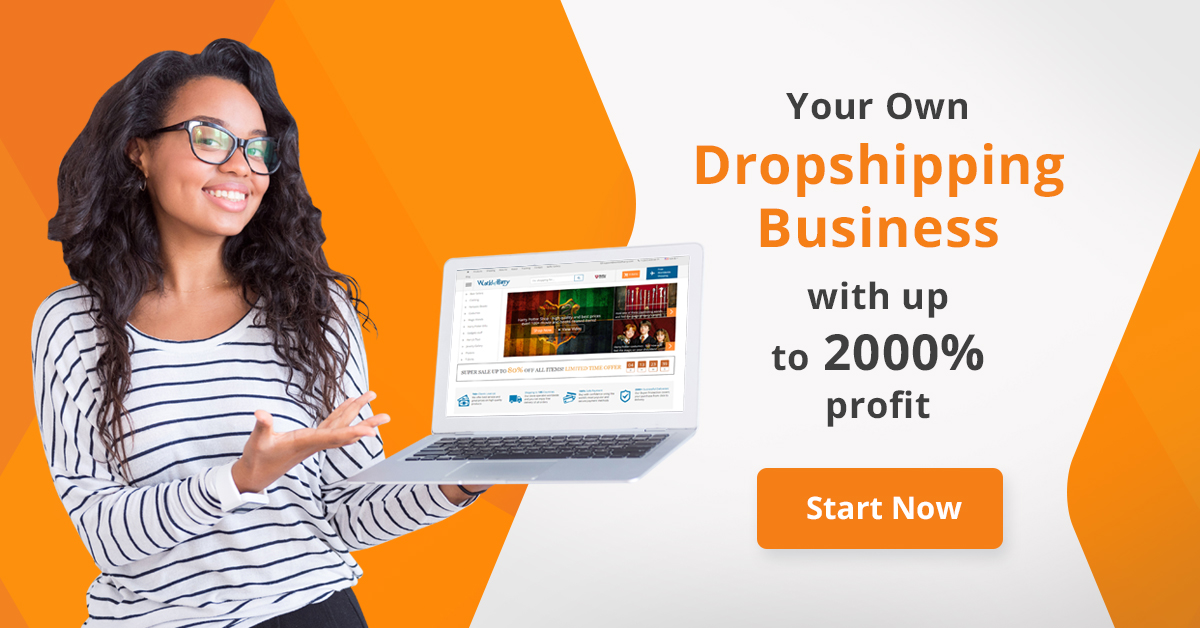 ---
Disclosure: This site or its pages contains advertisements, referral links, sponsored content and other paid product promotions. We may earn compensations when you view,click, take action or buy from our sponsors and partner sites. This does not in any way add cost to you but enables us to provide our services to you for free. If you would also like to advertise or have your promotional content displayed on this site for free, please check on Sponsors and Partner's page.